Need Halloween string lights? Take a look at these solar ghost lights I found. (They also come in eerie blue and multi-color as well).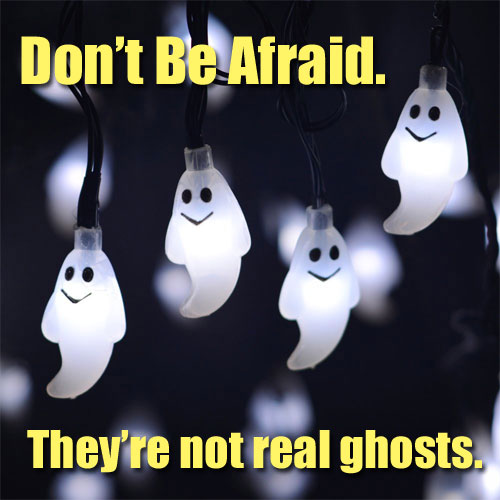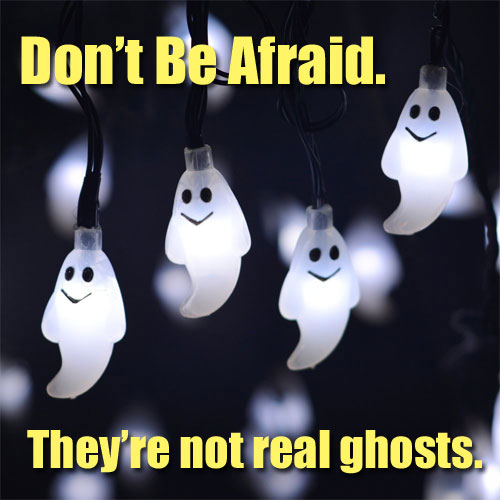 They only cost about $13, and there are lots of ways to use them. Plus, you can set the lights to flicker or slowly dim on and off, so they get your attention and kind of look like they're moving. (Plus, even a light wind or breeze will create the effect of them flying around.)
How to Use Your Solar Ghost String Lights: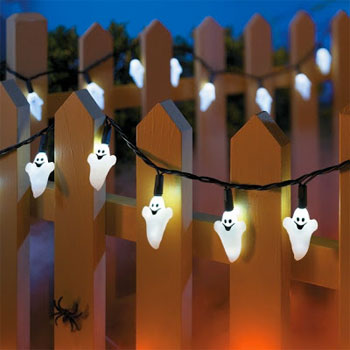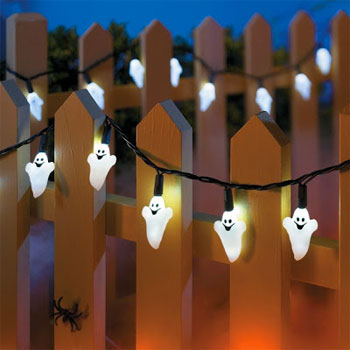 For example, you can hang them between trees in your yard, and they look like they are flying around. Alternatively, you can wrap them around a bush to make it come alive at night.
These mini ghosts also create a spooky entryway when strung around a front door. Plus, you can place them in potted plants, around furniture, along a fence or hang them on an archway.
Wrap them around your mailbox, use them in a haunted house or bring them indoors to decorate for a Halloween party. Just remember to charge them in sunlight first.
These Lights are Super Low Maintenance… and Low Cost
Since they run on solar power, you don't need to plug them in or even turn them on. The lights turn on automatically at dusk and can stay on up to 8-10 hours.
Note: To make the ghosts glow a few hours longer each night, set them on the flashing mode rather than the "steady on" mode.
Due to the LED bulbs, they are ultra energy efficient. In fact, they can last up to 10,000 hours. (Keep in mind, you don't have to pay any electrical costs either!)
That means that if you have them on every night for 8 hours, this set would last about 3.4 years. Of course, if you only use them seasonally, they will last you much longer. For $13 (or less then $1 a year), that's a steal.
These solar ghost lights also include multiple operating modes. I love this. Set them to flash, flicker, fade or stay on without flashing. The set has 8 different modes to choose from.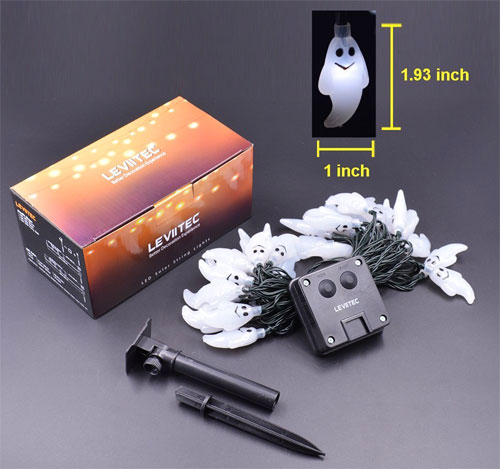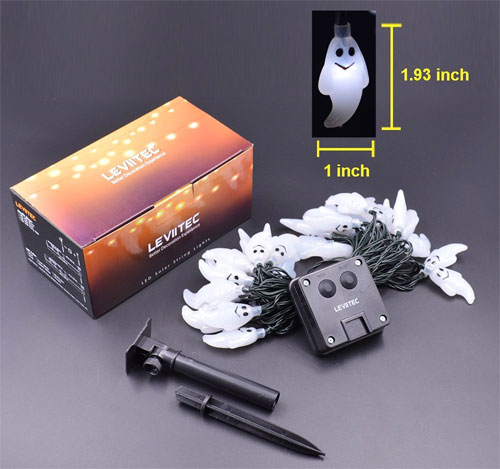 Note: Keep in mind that these ghosts are not big. They measure just about 2″ long, and they are spaced approximately 6″ apart from each other. I'd suggest using them in areas where trick-or-treaters will see them up close so they will get really scared. 😉
Specs for Solar Ghost Lights:
String Length: 20 feet
Bulbs: LED
Number of Bulbs: 30
Light Color: Bright White
Solar Panel: 2V 100mA
Rechargeable Ni-MH battery: 1.2V 600mA
Waterproof, Use Indoor/Outdoor
Package Includes String of 30 Lights + Solar Panel with Stake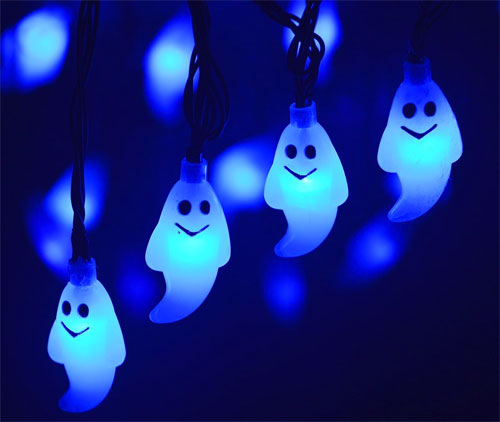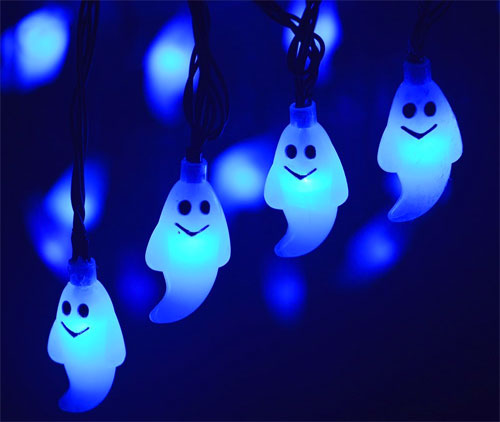 Get Lights in Blue, Warm White or Multicolor Too