I live in California, so I don't get to see fireflies where I live. However, I remember thinking they looked so cool on the Pirates of the Caribbean ride at Disneyland when I was a kid.
When I discovered these solar-powered dragonfly string lights, I thought "Here's a simple $10 solution!" In addition to their unique shape and wide flashing selection – they run off solar, so they don't cost any money to operate.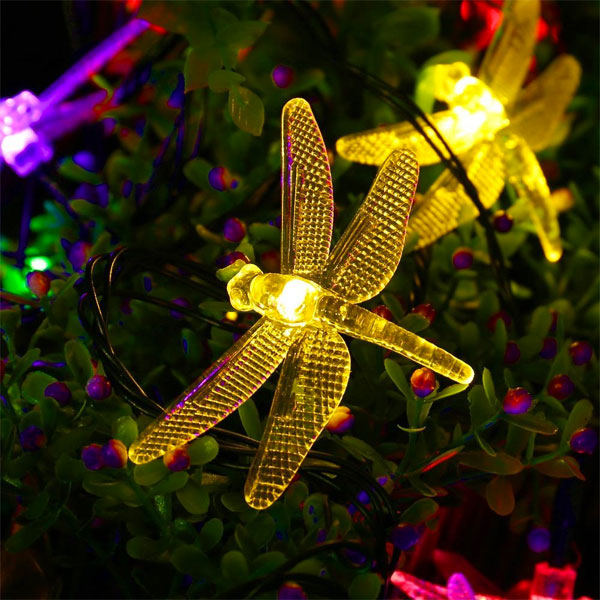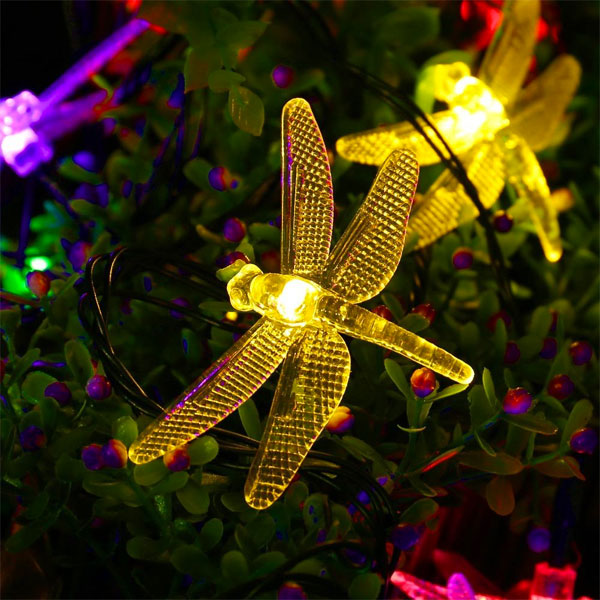 Solar Fireflies/Dragonflies in Bush
How to Use Firefly Lights:
1. "Hide" Them in Plants or Trees…
I like these string lights for year-round use in garden bushes and trees. Instead of staking the solar panel in the ground, I sometimes attach it to a higher tree branch or on top of the shrub itself to give it more sunlight.
2. Highlight Water Features in Your Yard…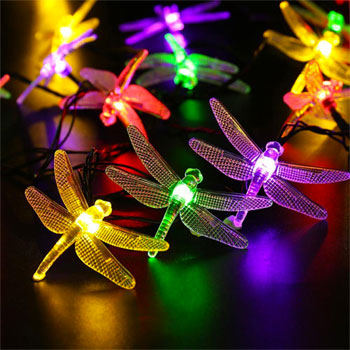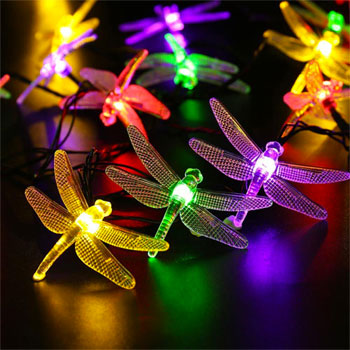 You can also use these fireflies to highlight a dry creek bed or a water fountain at night. Although you don't want to submerge the lights in water, they are designed for outdoor use so they are waterproof.
3. String Them Around Your Deck, Patio or Walkway
They also grab people's attention when placed on a deck railing, strung along a pergola or trellis or even along a garden path. Plus, they make festive party lights too.
Note: I like the fact that you can get them in cheap 20-light strands rather than 100. This lets you get multiple strands and set them up in different locations in the backyard. I think it makes them look more natural and not so overwhelming.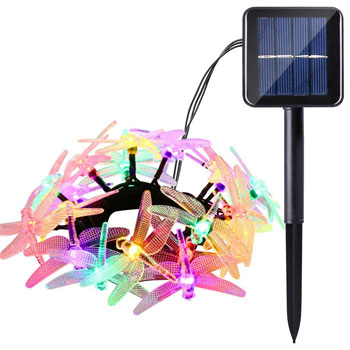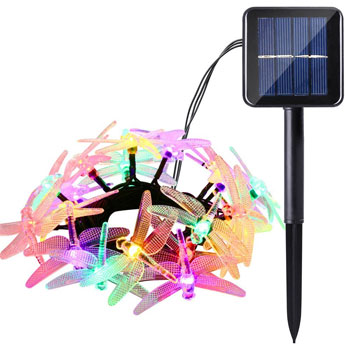 Specs for Solar Firefly Lights:
20 LED Firefly Lights
String Length: 15.7 Feet
Firefly Dimensions: 3″ x 2″
Colors: Multi-Colored or White
Modes: Steady On + 7 Different Flashing/Fading Options
Rechargeable Ni-MH Battery: 1.2V 600mA
Solar Panel: 2V 100mA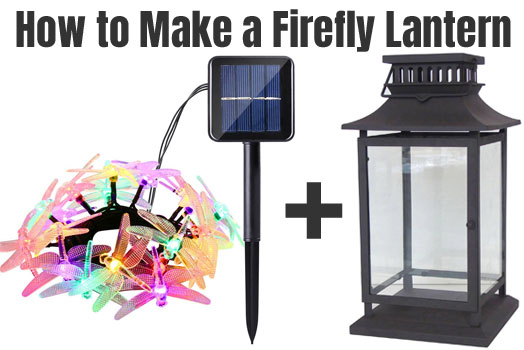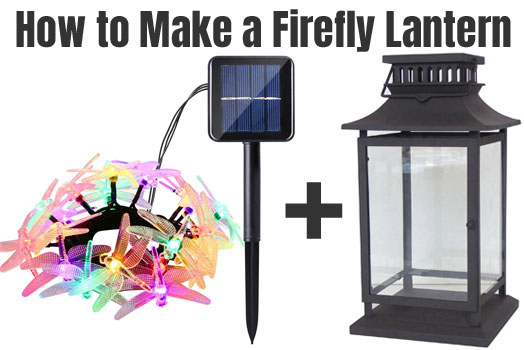 DIY Firefly String Light Lantern:
Alternatively, you could make your own "Fireflies in a Lantern". However, don't use plain string lights. Instead, use colorful firefly lights and switch the setting to one of the flashing or fading modes.
You can typically find outdoor metal lanterns at garden centers, home improvement or craft stores. Alternatively, you could use large mason jars too. Here's how to do it: